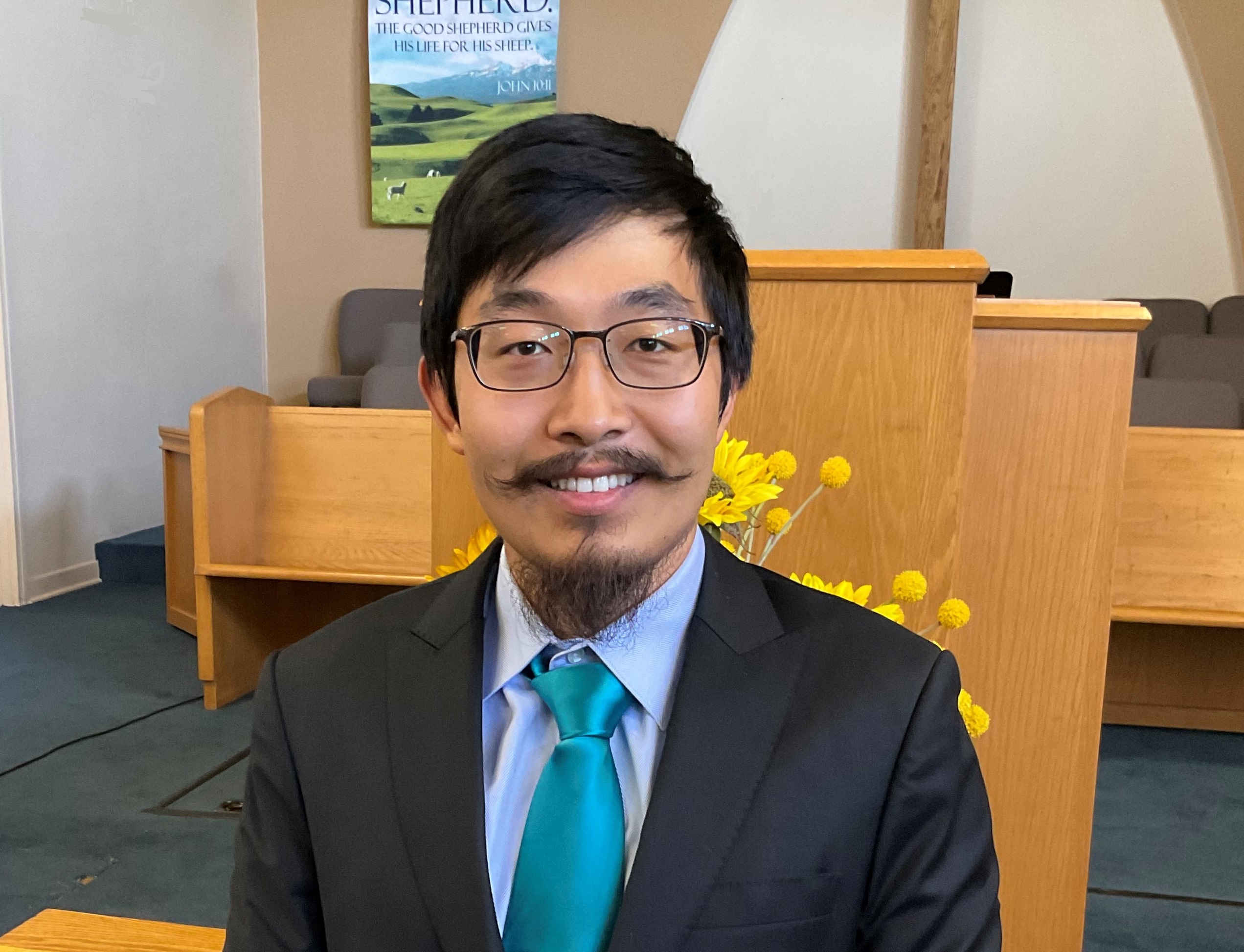 Iljin cho
"Iljin and his wife, Lauren, joined Faith Bible Church in 2021 by God's gracious and clear call to serve. Married in 2018, they do not have any children yet, but have two kittens. Iljin recently graduated with a Master of Divinity from Trinity Evangelical Divinity School. Before that, he taught at a Christian High School for two years. They are excited to join this family because of the church's genuine faith in Christ and sacrificial love toward each other. Acts 20:28 is an important verse in Iljin's ministry because it is a great reminder of who is in charge of the church and how precious the church is. His hobbies include working out, working with biblical languages, and eating chocolate (milk)."
victor arnett
Victor and his wife, Barbara, became a part of the Faith Bible Church family in 1986. They were married in 1961 and have 4 children, 9 grand-children, and 3 great-grandson. Victor is a retired refrigeration engineer and has lived in 10 different states. His hobby is "fixing things" and you will see him on any given day at the church doing just that! Victor has said that he loves serving at Faith because it stands for the Lord and His Word. A verse that has guided his life is Psalm 34:18, because it helped him realize his need for total dependence on God and His strength.
harold hougham
Harold and his wife, Debbie, have been attending Faith Bible since 2013. Married in 1982, they have 4 children and 9 grandchildren (at last count). Harold grew up in Inglewood, California and works as a consulting mechanical engineer. Philippians 4:6,7 are meaningful verses in Harold's life. He and Debbie have been encouraged by the genuine, loving, Christ centered faith that is seen in the people of FBC and feel privileged to be serving here. In his downtime, Harold enjoys being with his family, gardening, and doing "all things handyman" around the house.